The inn was built in 1903 by Noah P. Ward, one of Alexandria's most successful businessmen in an exclusive residential area of Alexandria named the "Silk Stocking District." Today, the home still retains its original exterior structure with oversized gables and diamond paned windows. The interior design includes a collection of antiques, original maple wood floors, oak woodwork and numerous stained glass windows. You will be greeted by an arched oak doorway, a vast open staircase and Tiffany chandelier, which are all reminiscent of the early part of the century.
The walls in the living room and dining room have sculpted plaster in the acorn and leaf motif and trailing vines and leaves… a traditional symbol of hospitality. You are invited to curl up in the parlor with a classical book or relax in a window seat nook by a warm crackling fire. Or you may decide to just enjoy an evening on the veranda swing.
In the morning, you'll savour a delicious breakfast in the Dining room. Breakfasts include such treats as fresh fruit, pancakes, egg dishes and many more.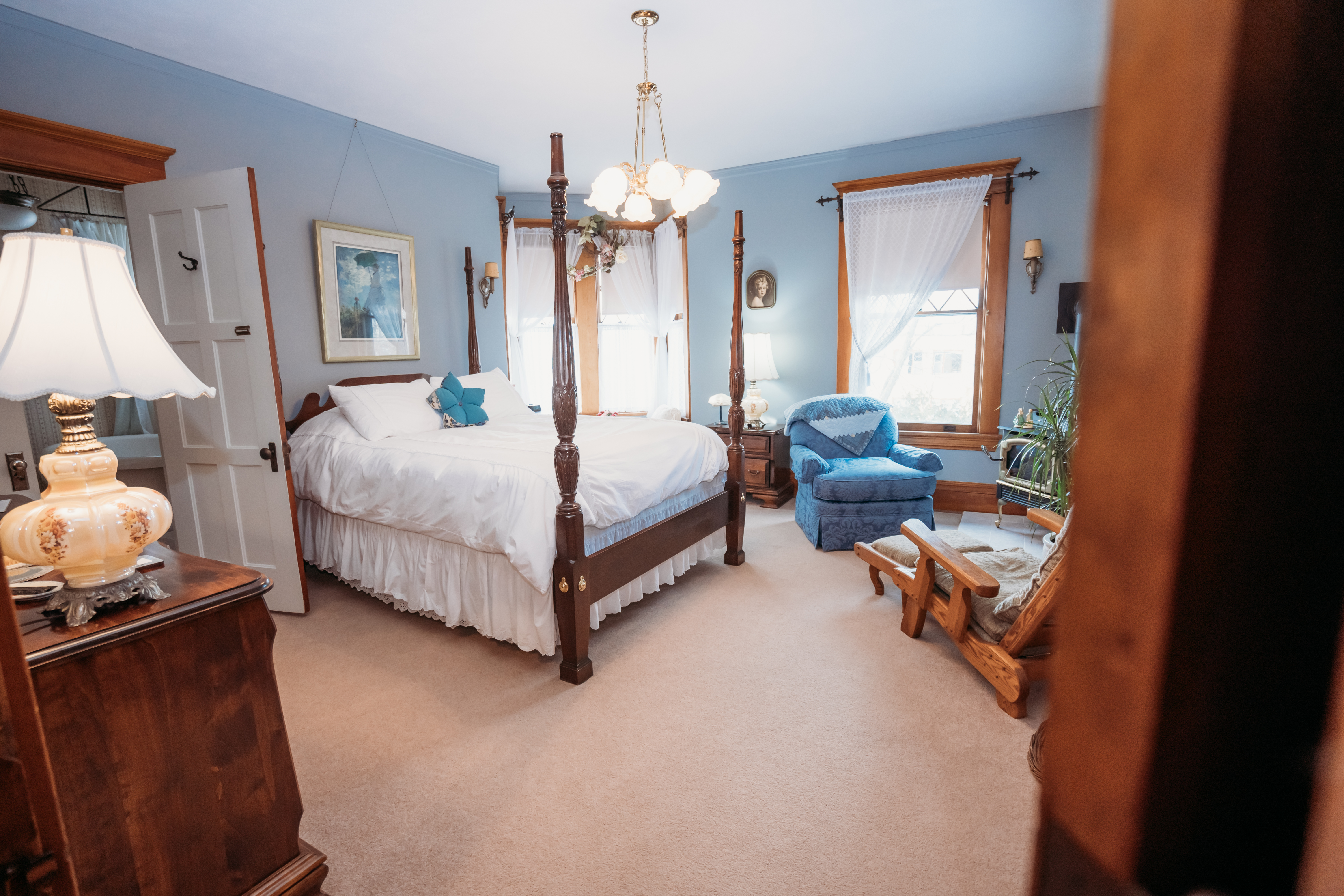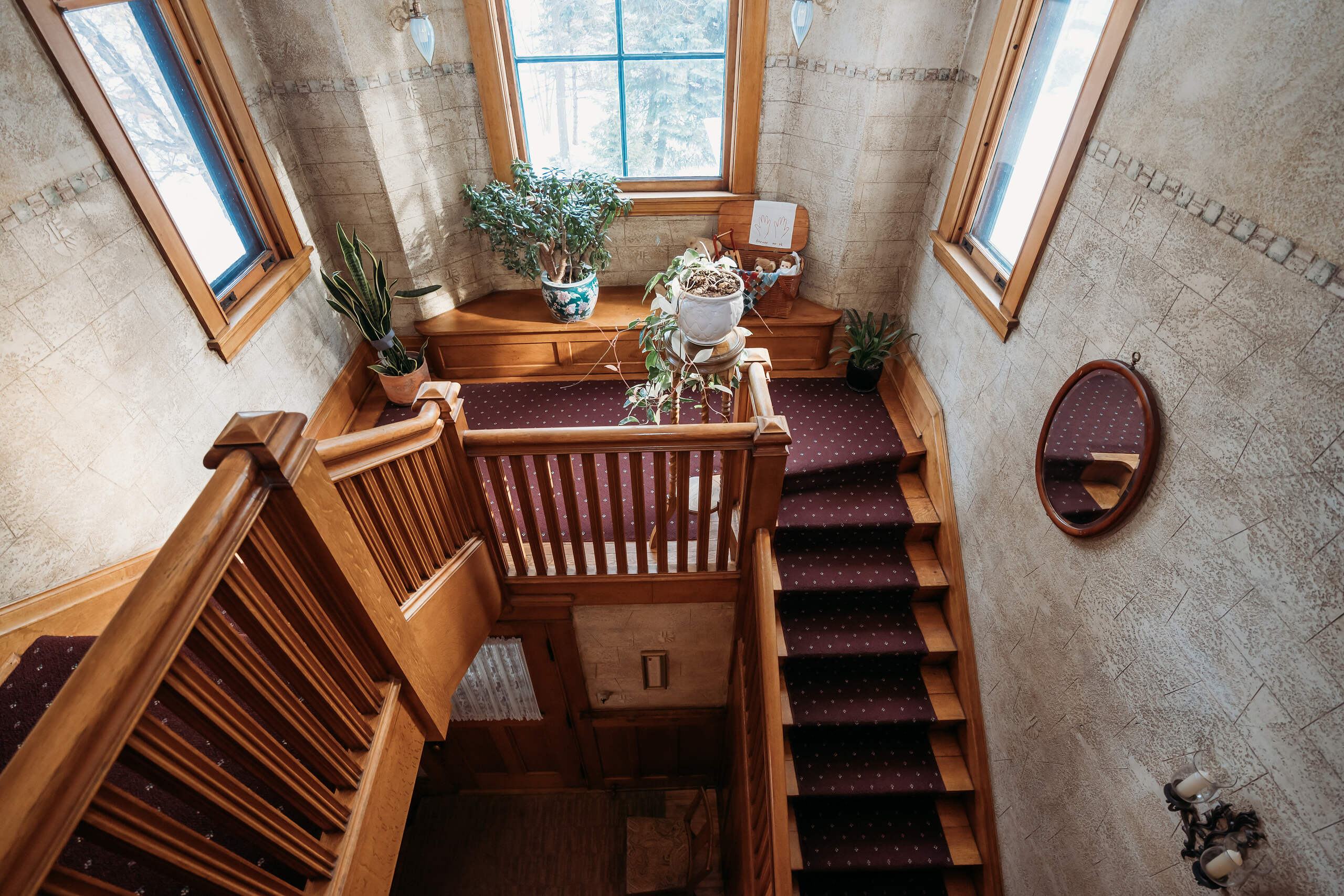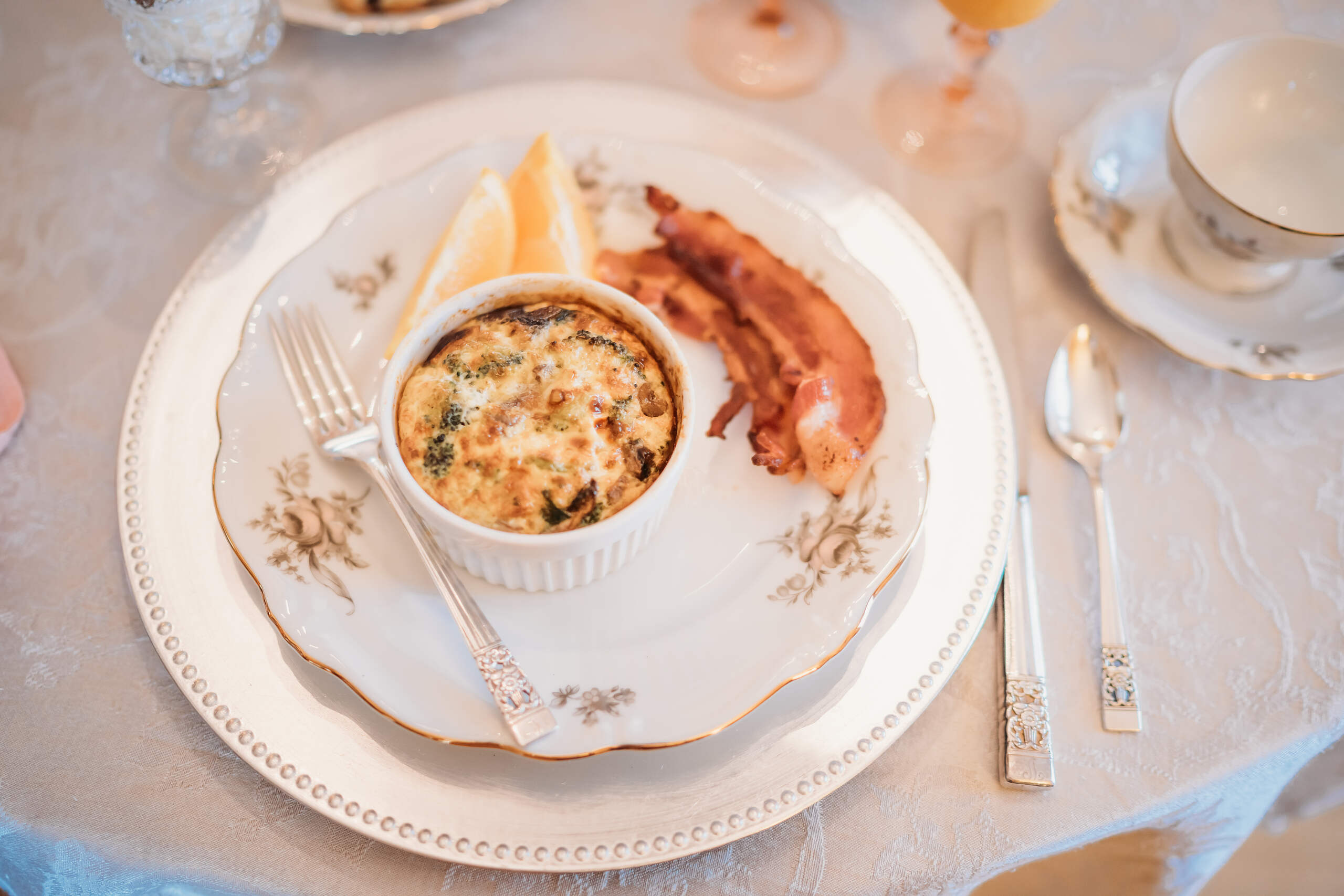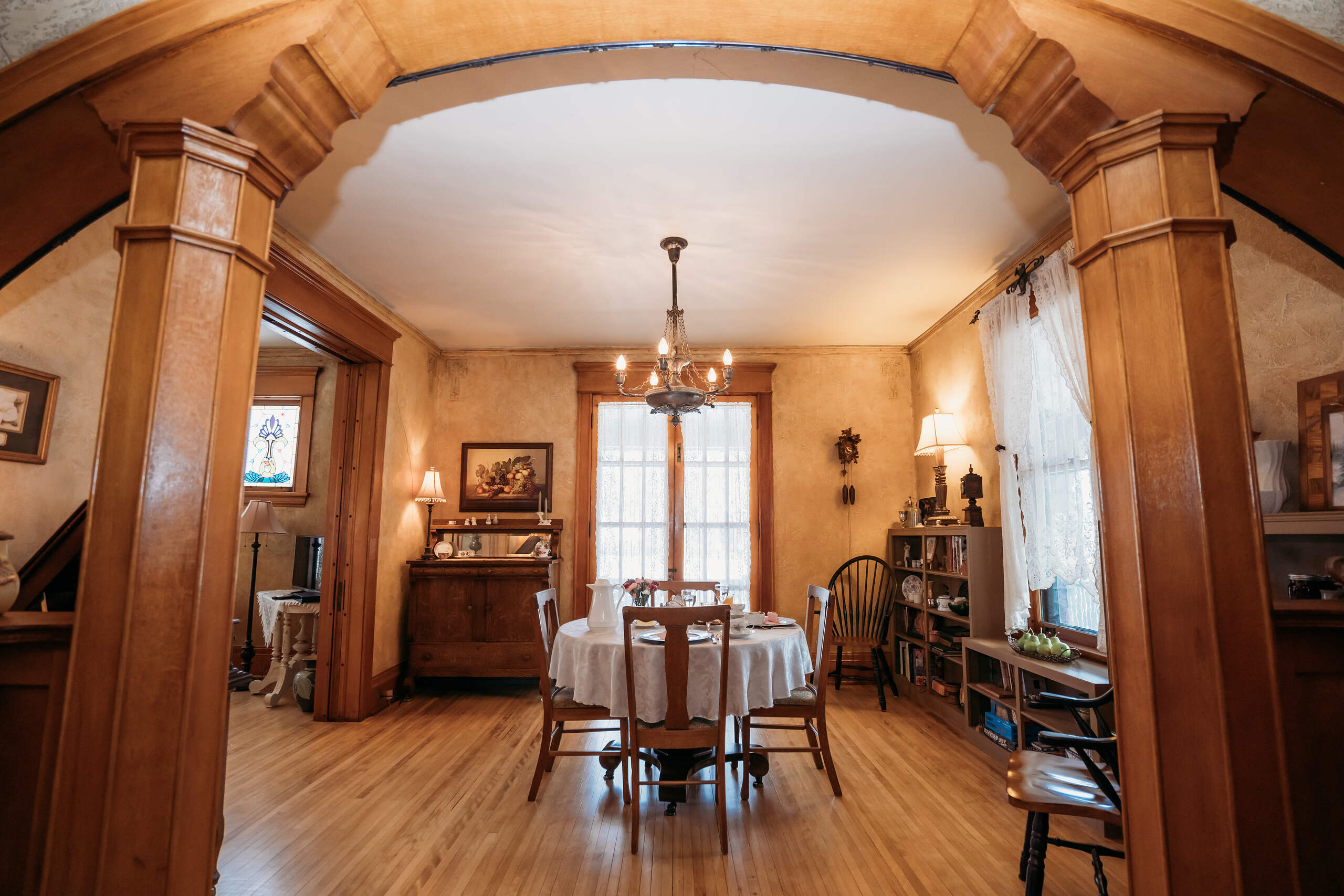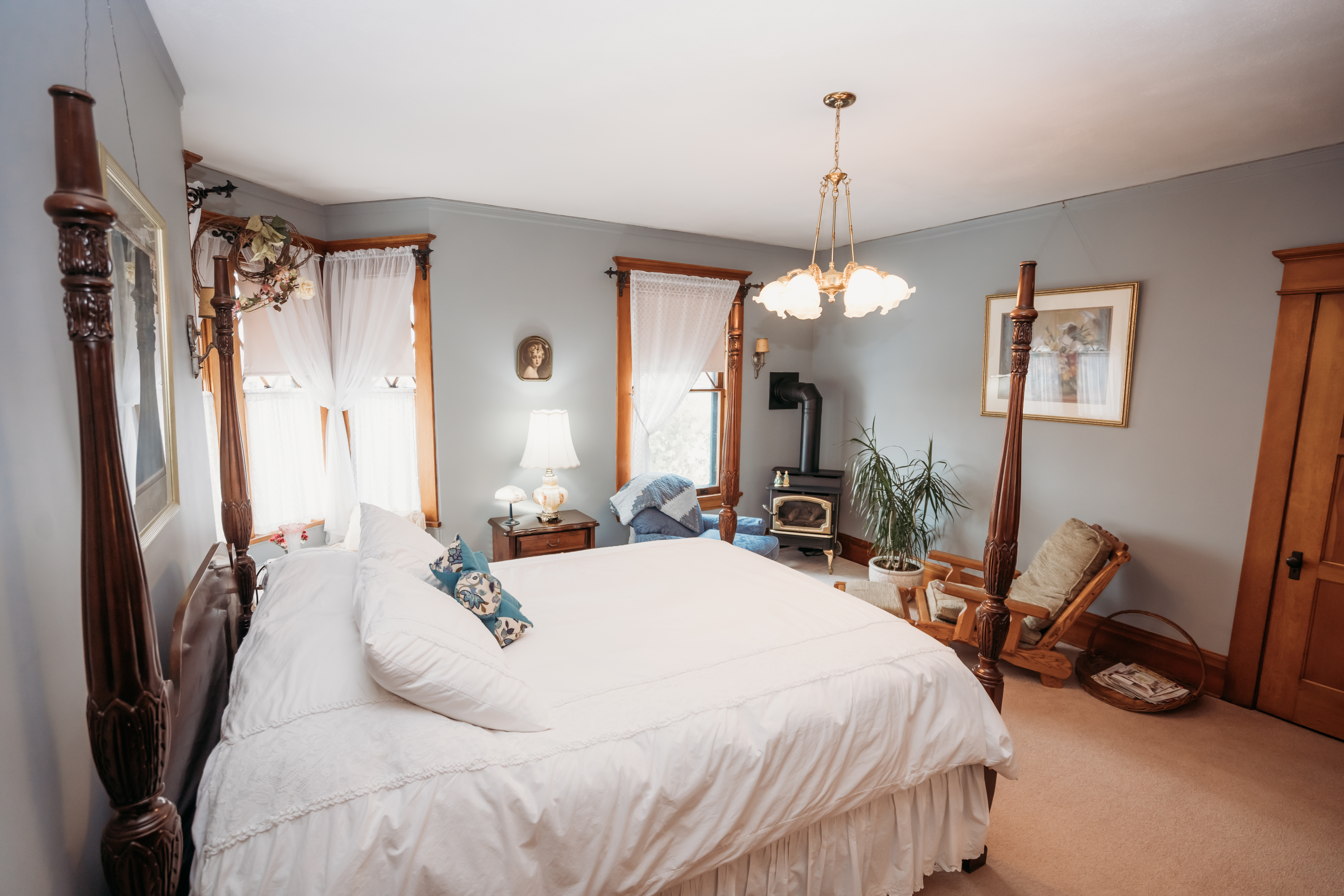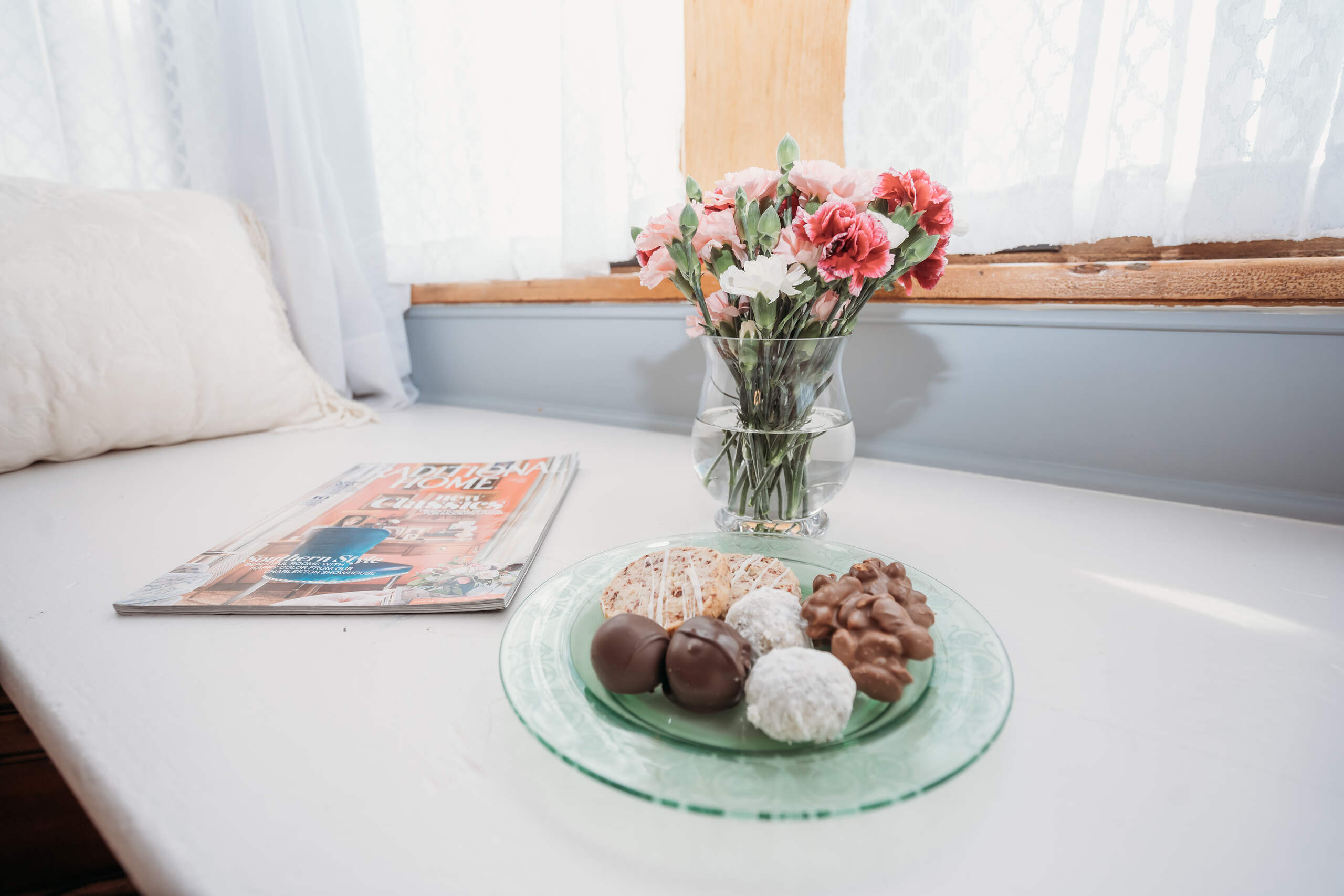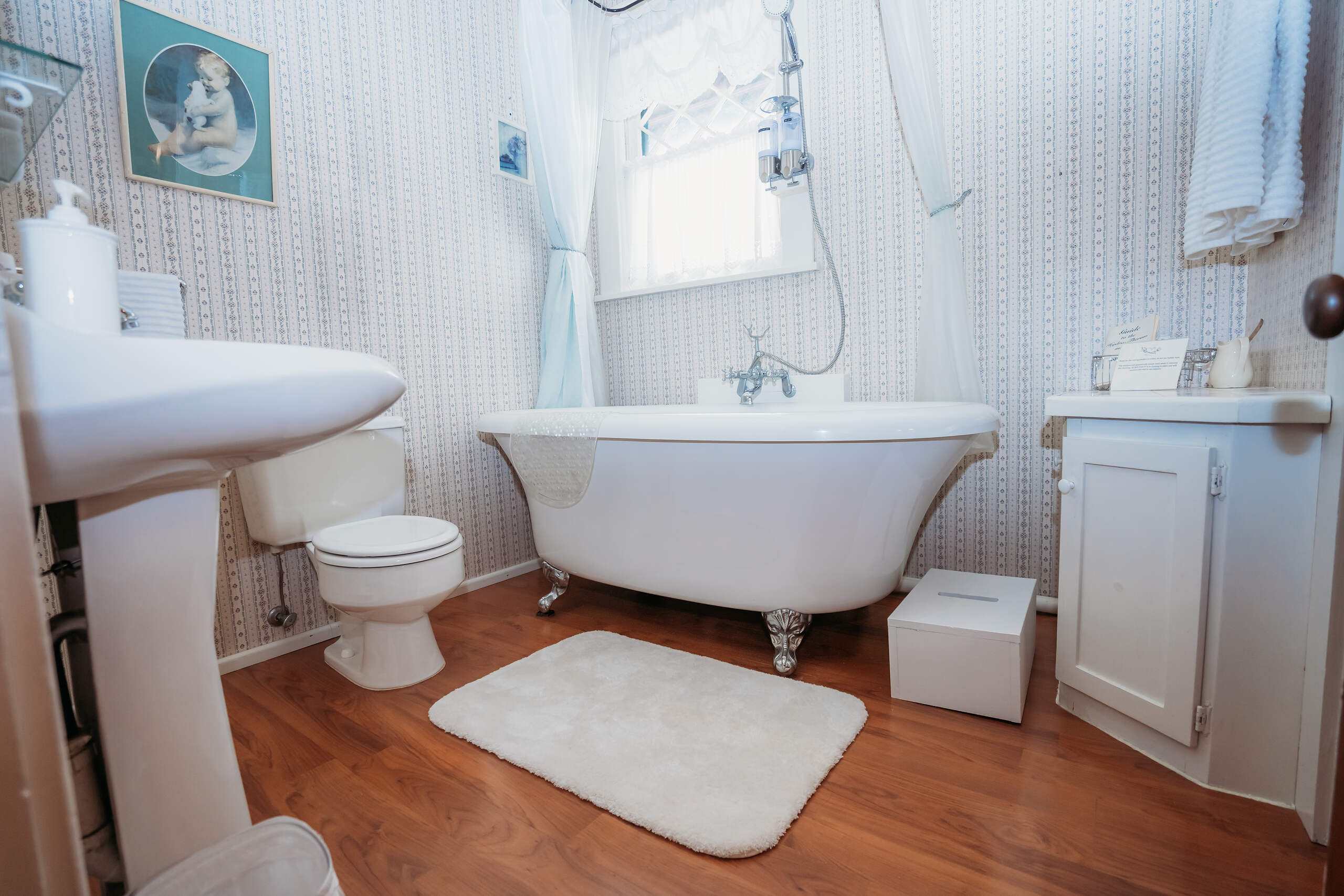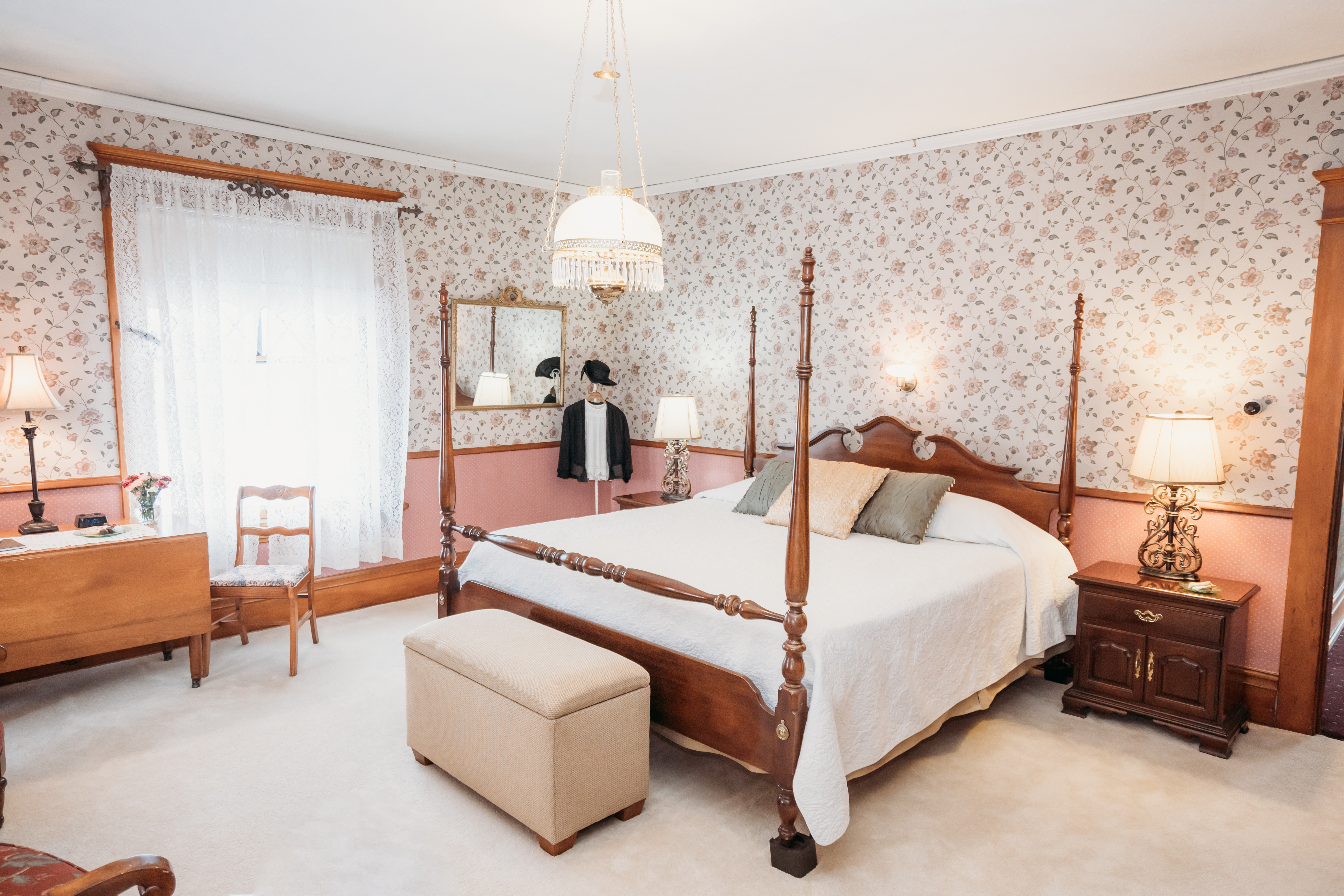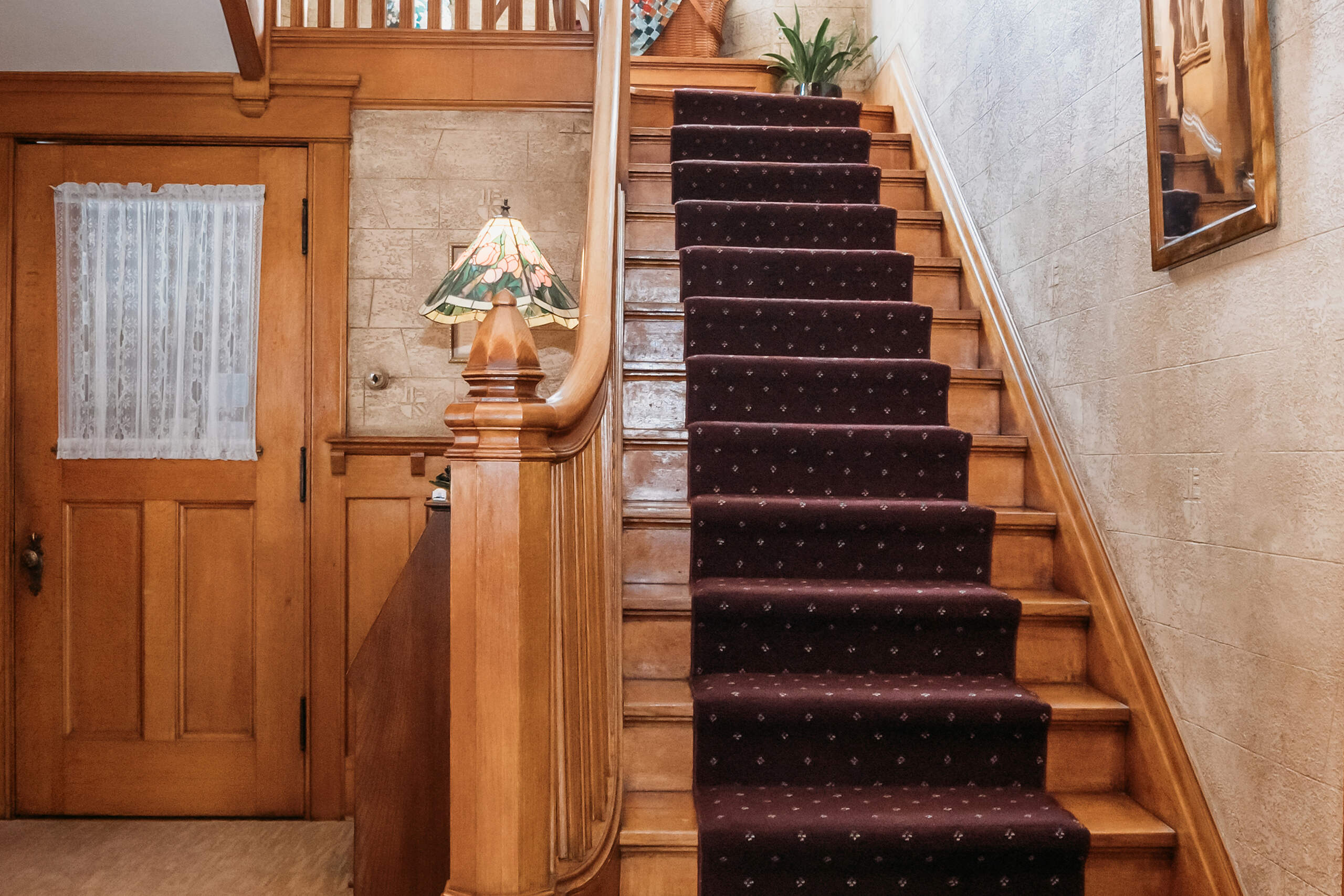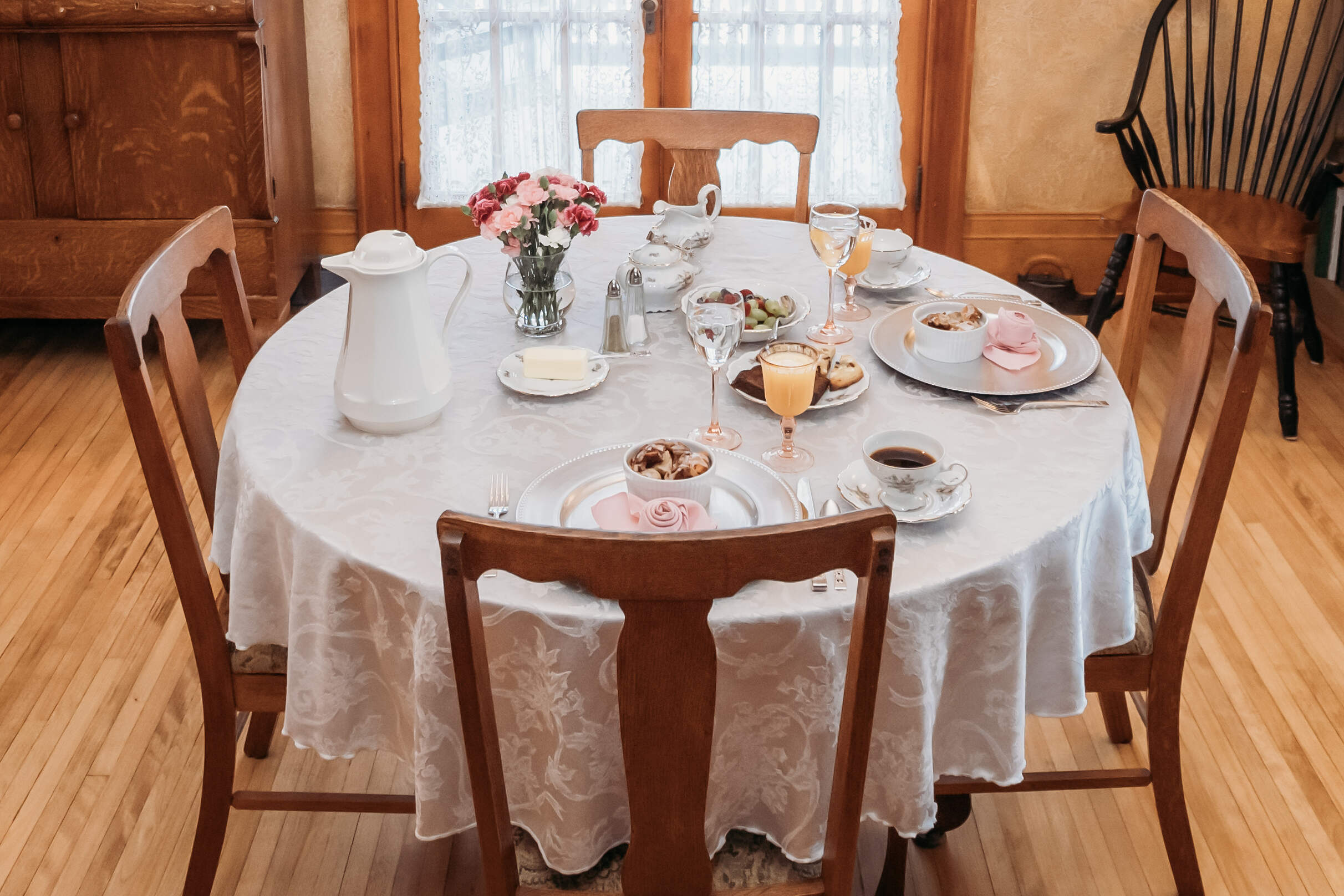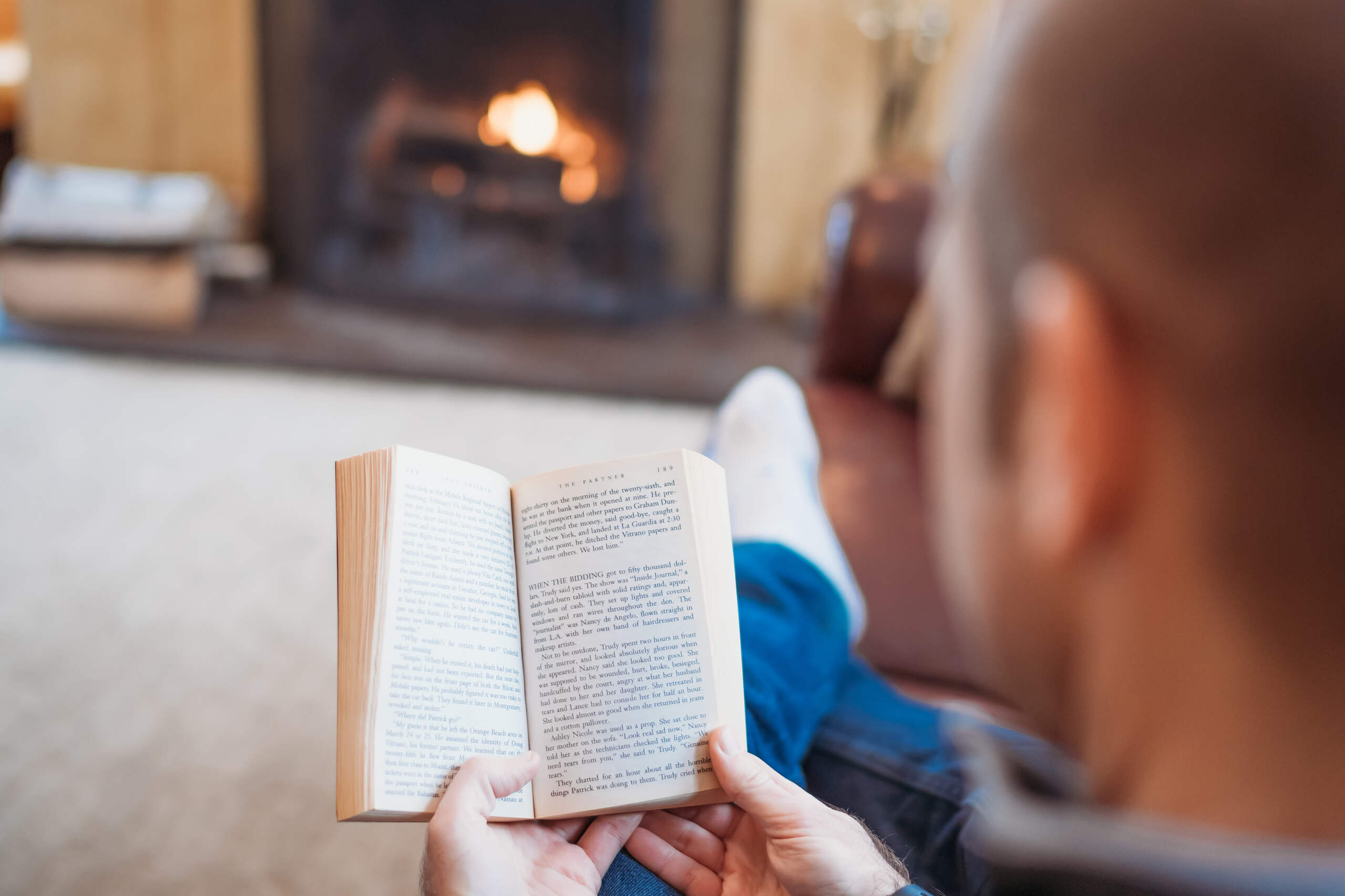 This historic home, which is on the National Registry of Historic Places, also has a wonderful history of serving guests. Over sixty years before it became a bed and breakfast, our Inn was known as the "Hostess House" because it served as the site of many weddings, anniversary celebrations, special dinners and other functions. In fact the previous owner baked dozens of caramel and cinnamon rolls each week for the guests. Don't be surprised if the smell of freshly baked caramel rolls seeps in under your door to wake you in the morning.
Your Innkeepers are available to talk with you about this unique home and the people who have lived in it over the past century.
Home constructed for Noah P. Ward
Home purchased by Carl V. Anderson, then the Alexandria mayor. He began a funeral home business in the house against the wishes of area homeowners. 
After being taken to court by area homeowners and losing the case, Carl V Anderson traded houses with his sister, Alma Anderson, and moved his funeral home business. 
Alma and her sister, Edna, began entertaining guests in the home and became known for being gracious hostesses. Alma ceased hosting in the home in 1955, but resided there until 1979.